The forts of Treefort Music Fest are stacking up even more events, activities, workshops & artists for you! If you haven't already, peep the Fort Preview Part 1 here, then dive into the Fort Preview Part Deux below!
All fort events are included in a Festival Pass (with the exception of a few ticketed events). Additionally, many forts are free and open to the public (no wristband required!), with many events being open to all ages.
Stay tuned for the full festival schedule and final wave of artists coming in hotttt next week!
---
Wed 3/22 – Sun 3/26 | All Ages | Public
From visuals to performances to ultra-immersive, mind-blowing, wild adventure experiences. We're hyped to add more painters, installation artists, and more in addition to previously announced artists and events, including the Starbelly Dancers, BRENDA ARTS, and Colossal Collective. And keep your eyes up while you're walking around Treefort to catch many live murals at the festival from Sector Seventeen, Bobby Gaytan, Drunkmotherdancing, Chromaj, and TheEarwig22. Bonus, this year there will be two showcases at Artfort: TropicoFM Showcase and AI Studios Showcase, both taking place on Friday, March 24. Dive into Artfort 2023 here!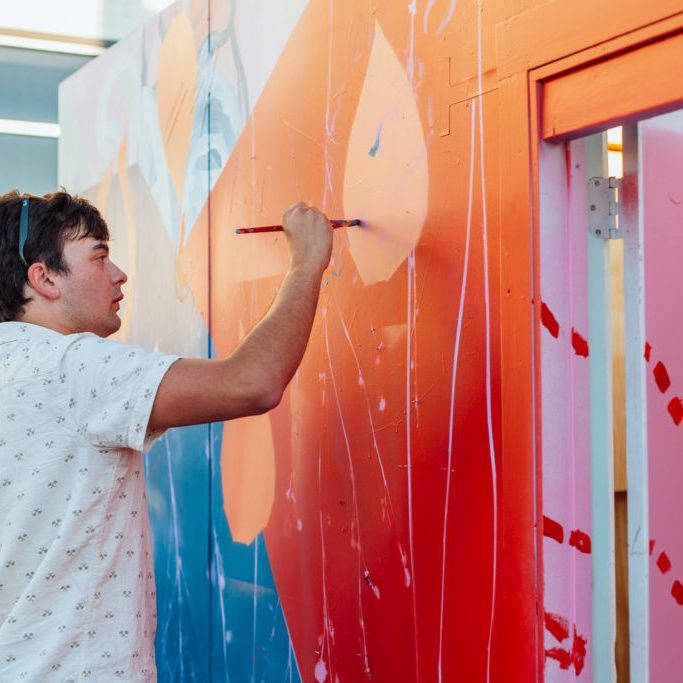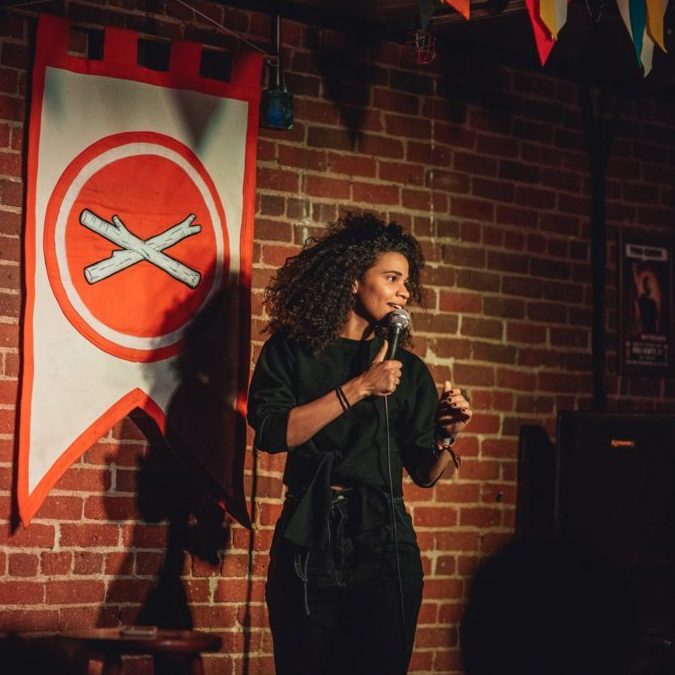 Thu 3/23 – Sun 3/26 | All Ages | Festival or Single Show Ticket Required
Get ready to laugh until you cry cause the Comedyfort lineup features dozens of stand-up comedians from across the country! Headlining Comedyfort is the incredibly hilarious Tig Notaro, performing at The Egyptian Theatre on Saturday, March 25th. Individual tickets are sold out, but Festival Passholders will have first come, first served seating on the second level/mezzanine of The Egyptian.
In addition to celebrity Pickleball contestant, Comedyfort features act by Matt Besser, Shane Torres, Jessica Keenan, Johnny Taylor, Todd Basil, Maureen Ferguson, Bryan Bixby, Jake Silberman, Sofia Javed, and many more! Get your giggle on at Comedyfort 2023 here!
Thurs 3/23 – Sun 3/26 | All Ages | Festival or Filmfort Pass Required
Lights! Camera! Action! For four days during Treefort Music Fest, Filmfort will showcase a diverse cinematic perspectives, a lineup of boundary pushing work for audiences of all ages. In addition to Filmfort's previously announced features and shorts, the fest has added several new and exciting films. Two more feature films will screen at Filmfort, including ᏓᏗᏬᏂᏏ (We Will Speak), a documentary exploring efforts to help save the Cherokee language from the brink of extinction, and Free Time, a film following a man named Drew who quits his job, then quickly decides he wants it back. Learn more about Filmfort 2023 here!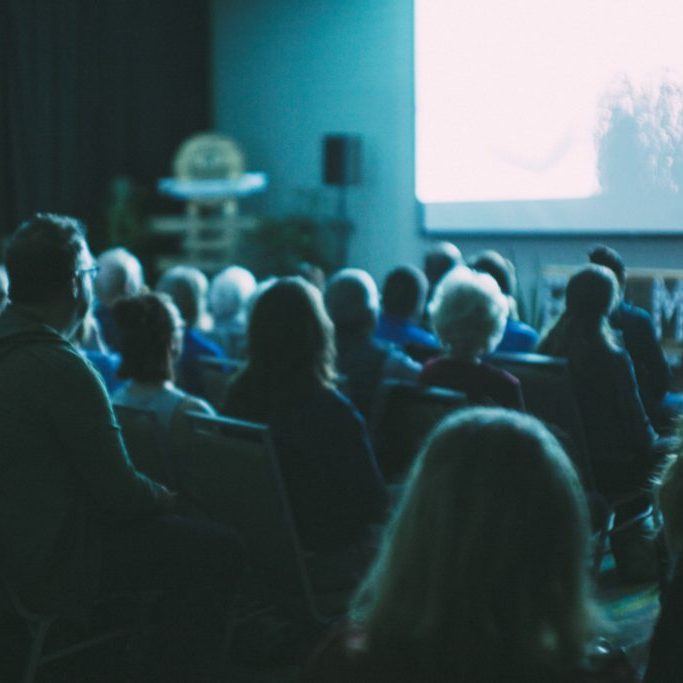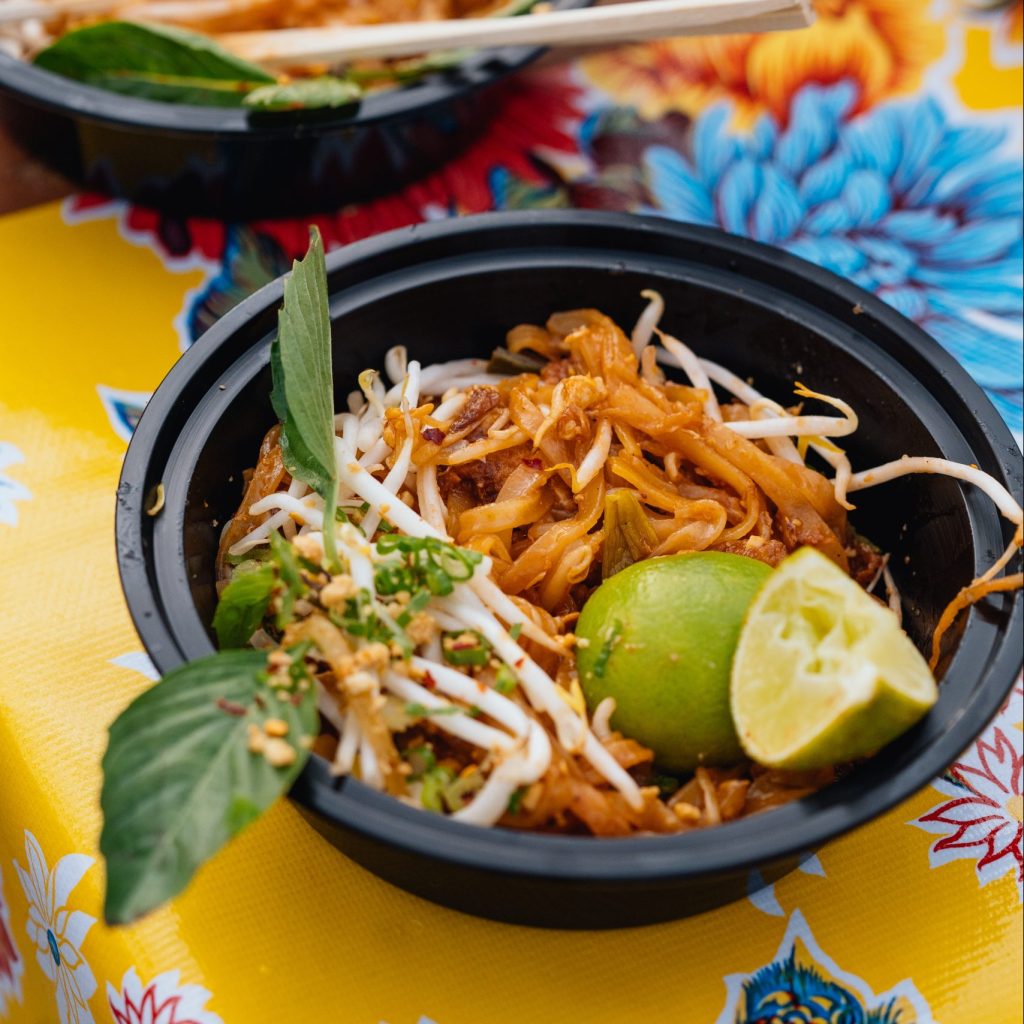 Wed 3/22 – Sat 3/25 | All Ages and 21+ | Select Event Tickets Required
Your taste buds are gonna be poppin' off during Treefort 11 cause Foodfort is bringing multiple dining experiences, focused on exploration and food systems within Boise and beyond. Your faves like Street Eats will return, but we're also hyped to welcome Food & Wine Best New Chefs of 2021 Chef Ji Hye Kim for an intimate dinner exploring Korean cuisine as well as Virginia's six-time World Barbecue Champion Tuffy Stone for a mouth-watering weekend BBQ. And don't worry it's not all about the brisket, Chef Hugh Acheson will return for a very special, very delicious vegan lunch (details TBA). Learn more about Foodfort 2023 here!
Thurs 3/23 – Sun 3/26 | All Ages | Festival or Hackfort Pass Required
Set your eyes on the future of the tech industry and those paving the way! We're excited to add some more Hackfort programming at Treefort 11. Workshops at Hackfort include Build Your Own Custom Keyboard, Solderfort 101: An introduction to basic soldering, Escape the Aliens Using Your Trusty Raspberry Pi!, and Lock Picking Lounge. And for all you board-gamin' lovers, Hackfort is also hosting interactive events like Board Game Brunch, Magic of the Bands, and BoiseLAN. Start nerding out about Hackfort here!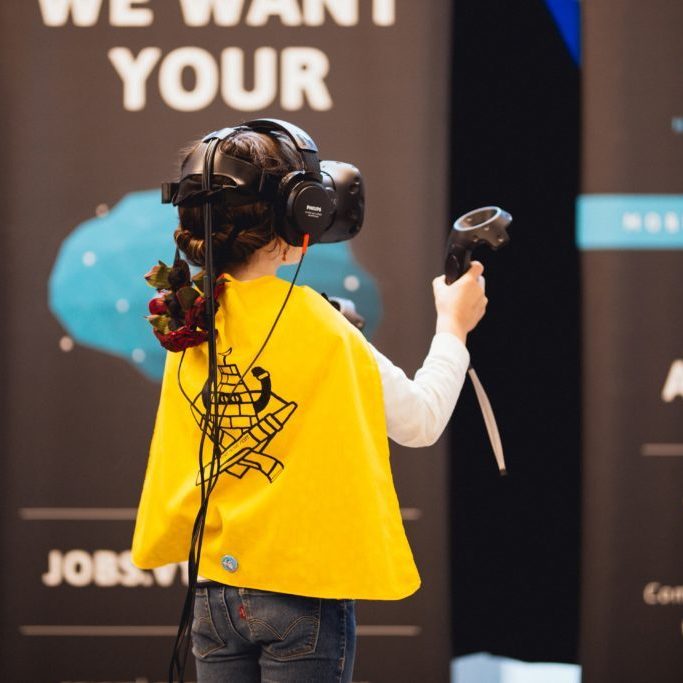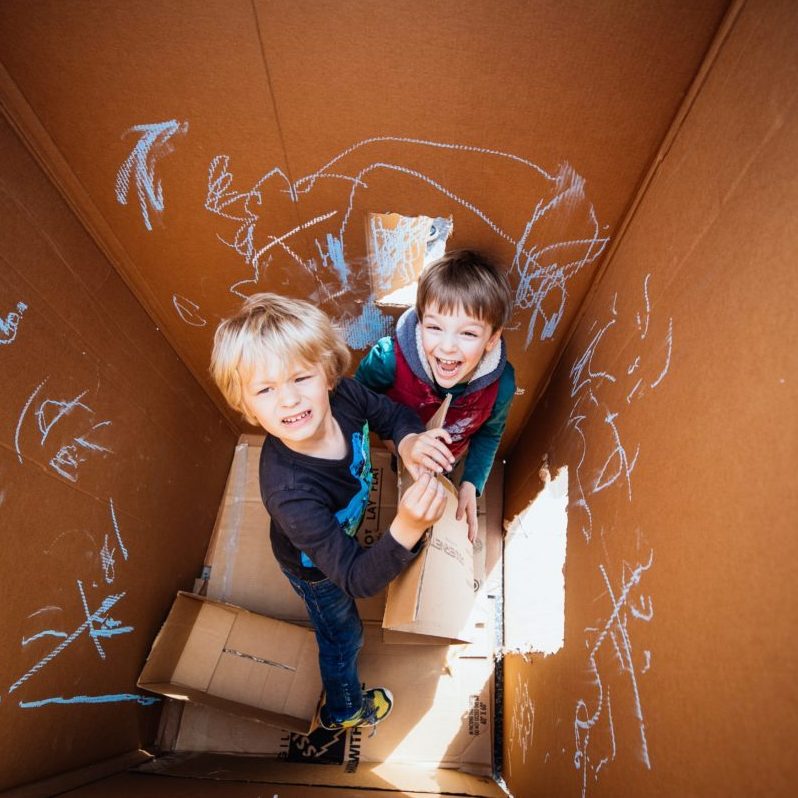 Fri 3/25 – Sun 3/26 | All Ages | Public
Kidfort is for the tiny Treeforters, big kids & kids at heart. In addition to exciting performances like Matt Baker Comedy + Stunt Show, Mo Phillips and the Spaghetti Pants Dance Band, and Triple Rainbow, Kidfort has announced even more workshops and activities for Treefort 11! Join Folky Fun for Families with Boise Music Lessons, participate in the Little Mini Mural with Emme Nye, and don't miss the Aerial Circus Show with Asana Aerial Arts Youth Company. Dive into all Kidfort programming for 2023 here!
Thurs 3/23 – Sun 3/26 | All Ages | Public
Bringing together voices from all over — at Podfort during Treefort Music Fest 2023, you'll experience live recordings of podcast episodes, including many cross-over collaborations you won't hear anywhere else! This year Podfort is thrilled to welcome improv4humans with Matt Besser, High and Mighty with Jon Gabrus, Sloppy Seconds with Big Dipper and Meatball, and dozens more. Learn more about Podfort 2023 here!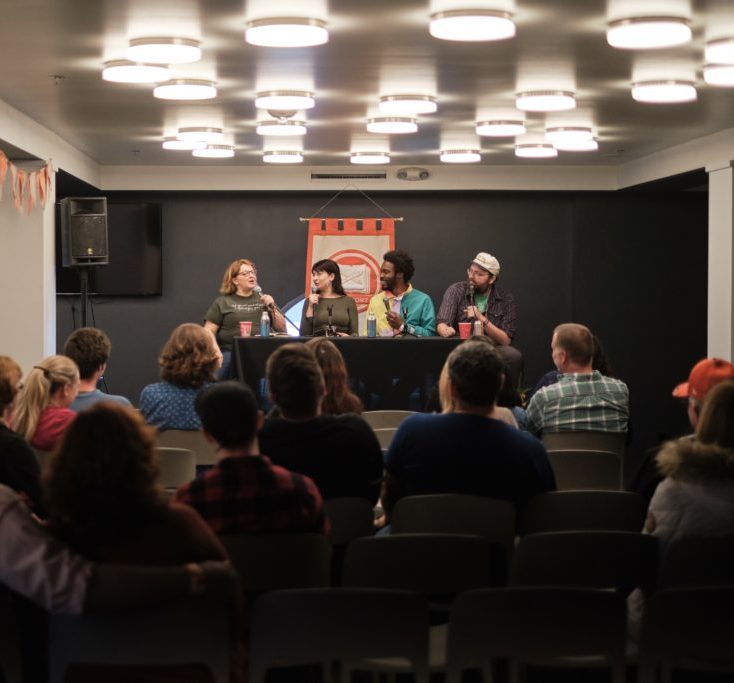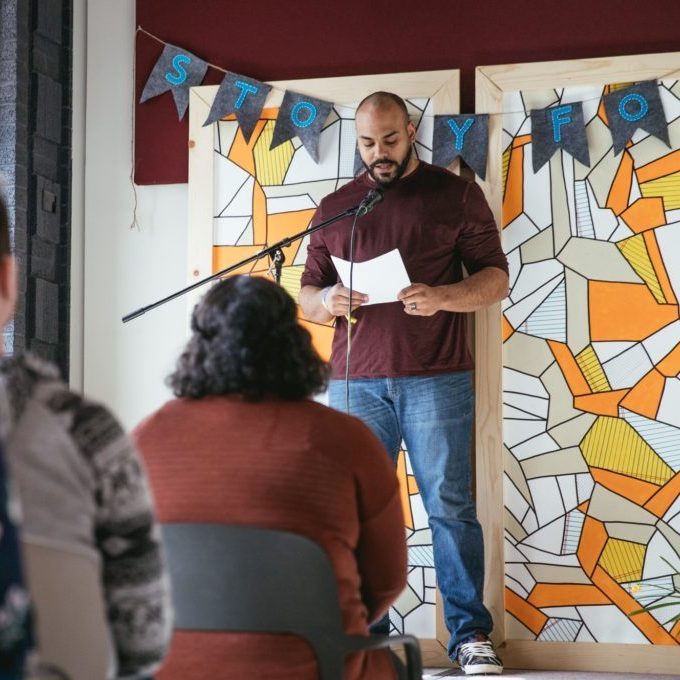 Thurs 3/23 – Sun 3/26 | All Ages | Public
Storyfort's lineup is filled with some of the most influential emerging writers in the country, including former TJ Maxx associate turned teddy bear salesman turned writer, Kevin Maloney, New York Times Bestselling author, Jonathan Evison, Tomás Baiza, and Parker Young. Read more about Storyfort's 2023 lineup here!
Fri 3/23 – Sat 3/25 | All Ages | Public
Get together with the industry's brightest minds at Treefort Music Talks to discuss the future of music and help artists build thriving careers. Made for artists at any point in their career and anyone who is interested in the music industry. You'll discover everything from Treating Your Music (or Art) Like a Business, Music Supervision, Mental Health for Musicians, Monetizing Music in 2023, Music PR and more. Learn more about Music Talks 2023 here!