Travel
TRAVEL
You have your Treefort Music Fest 5-day Pass… now what? If you're traveling to Boise for Treefort Music Fest, there is no time like the present to start planning your trip!
SHACKING UP
Stay close to all the Treefort action by staying in or around beautiful Downtown Boise! No matter how you like to travel, you'll find the perfect place to recharge and continue Treeforting. When you stay in Downtown Boise, you'll be surrounded by Treefort and within walking distance to all venues and forts so you can experience as much music and programming as possible. Please note that there is no camping or campgrounds at Treefort. It's an urban festival that takes place in multiple venues Downtown.
GETTING AROUND
Whether you're staying in Downtown Boise, shacking up on the floor of a friend-of-a-friend's house or only coming in for a few hours, you'll want to zip between all Treefort venues as fast as you can! We recommend walking, biking, public transit or carpooling as much as possible, not only to reduce our carbon footprint (we love you Mother Nature!) but also to minimize the amount of cars downtown during Treefort. There are many ways to bike around Boise – you'll be cruisin' on two wheels to all the shows and more!
Bop around with bands on the bus! Valley Regional Transit operates a festival route — Treeline — that runs Wednesday through Saturday of Treefort from 6:00pm – 12:00am with five beautifully decorated bus stops. The route runs east on Main Street between 13th & 3rd Streets, south on 3rd into Julia Davis Park.
The Treeline Circulator is free for anyone (no festival wristband required!) PLUS anyone with a festival wristband can ride any regular Valley Regional Transit bus route for free during the duration of the festival. There'll be bands performing on the bus as well, schedule to be announced!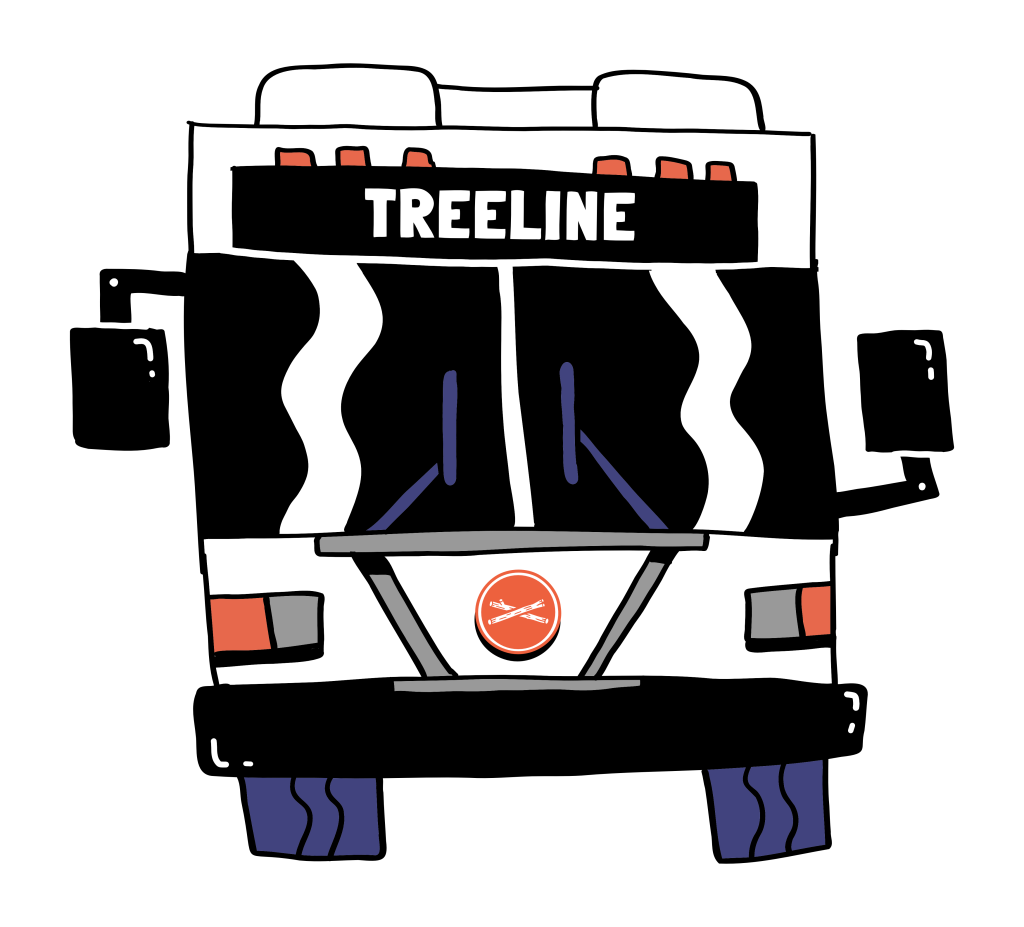 LIVE LIKE A LOCAL
Treefort is an ideal time to explore the diverse offerings in and around Boise. Find dazzling views and easy trail access on the Ridge to Rivers trail system that meanders through the Boise Foothills. Stroll the Boise River Greenbelt to explore parks, green areas, wineries, eateries, and breweries along the Boise River. Tap into the local drink and cuisine scene with Basque delights and international fare, James Beard-nominated pastries, and new speakeasies around Boise. Not sure what Idaho is all about? We've got you covered! Check out this video for a visual sampling of Idaho's wild and scenic spots, or get your stomach thinking about your next meal with this mouthwatering tour of Idaho's culinary innovators. 
WANT TO SEE MORE?
Get the low down on all the beautiful and exciting things to do, see and experience while you're in Idaho. Find all your Idaho inspiration with Visit Idaho and the free Official Idaho Travel Guide. Not sure where to begin?