You know the old saying, you can't see the forest for the trees? In our world, it goes: you can't experience Treefort without exploring the forts.
For Treefort 11, the forts have gone ALL OUT to bring you five days full of speakers, classes, workshops, discussions, readings, tastings, art installations and so much more!
All fort events are included in a Festival Pass (with the exception of a few ticketed events). Additionally, many forts are free and open to the public (no wristband required!), with many events being open to all ages. Dive into the forts of Treefort Music Fest 2023:
---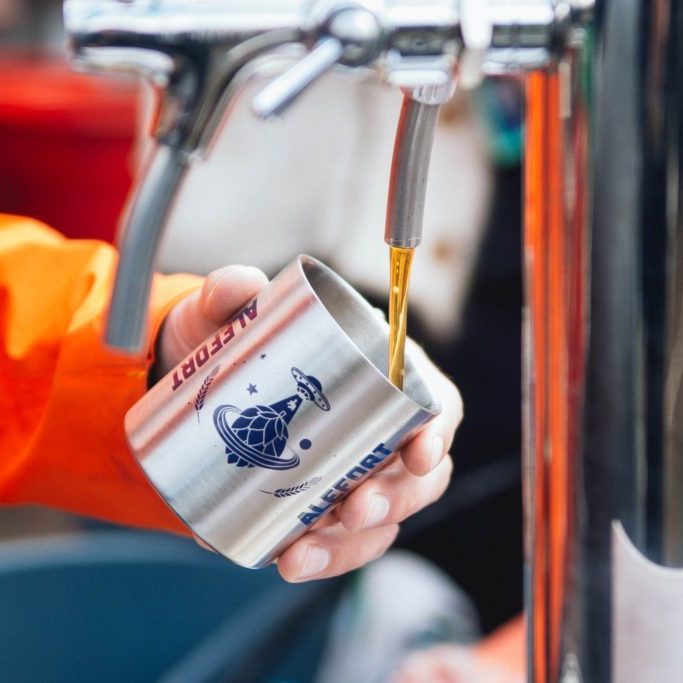 Wed 3/22 – Sun 3/26 | All Ages | Public
Indulge yourself in craft drinks and food fare, surrounded by art with the return of Alefort! Fan favorites are back, including beer, wine, cider and cocktail tastings within Alefort Pub and Lounge at Julia Davis Park, as well as the newly decked out Greyhound Station at 12th and Bannock.
Wed 3/22 – Sun 3/26 | All Ages | Public
Artfort is all about celebrating the arts – from visuals to performances to ultra-immersive experiences. For Treefort 11, you can look forward to festival faves like the Treefort Gallery in Alefort and captivating performance art productions, plus some brand new experiences that will stretch your imagination to the limits. Artfort is thrilled to welcome nationally renowned choreographer Joseph Hernandez, inclusive ballet company Ballet22, solo performance artist Selby Jenkins, inflatable installation artist INFLATABILL, and many more.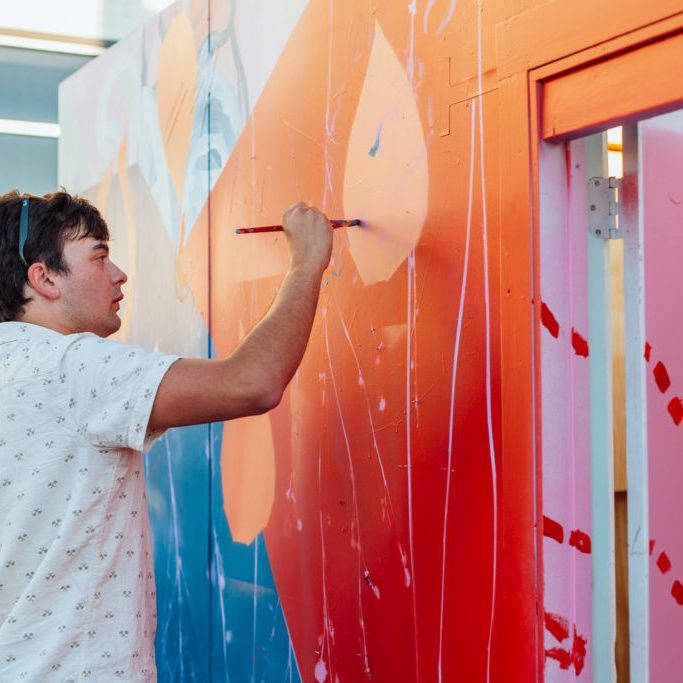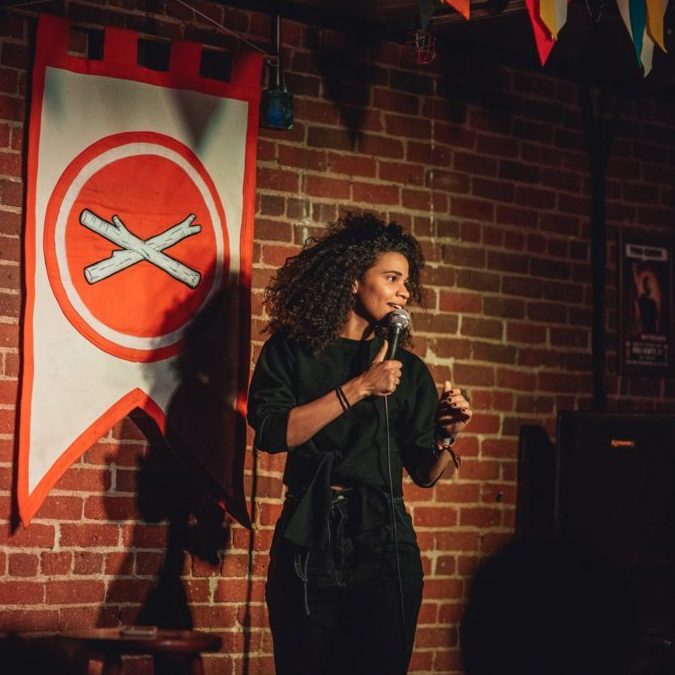 Thu 3/23 – Sun 3/26 | All Ages | Festival or Single Show Ticket Required
Comedyfort is bringing in the one and only Tig Notaro to headline the 2023 fest – not joking! Tig Notaro is an Emmy and Grammy nominated stand-up comedian, writer, radio contributor, and actor as well as a favorite on numerous talk shows, including The Late Show with Stephen Colbert, The Tonight Show with Jimmy Fallon, and Ellen. Rolling Stone named her one of the "50 best stand-up comics of all time." She will be joined by many other funny folks, to be announced soon. Snag your tickets to Tig Notato here!
Wed 3/22 – Sun 3/26 | The Balcony 21+ | All Ages Pop Ups | Festival or Dragfort Pass Required
At Dragfort, we elevate and celebrate LGBTQIA+ culture and the magic of expressing our most authentic selves. Dragfort 2023 is pulling out allll the stops with five days of performances and pop up events, featuring performers like Kerri Colby, Irene "The Alien" Dubois, Big Dipper, Meatball, and Austin's drag collective Poo Poo Platter.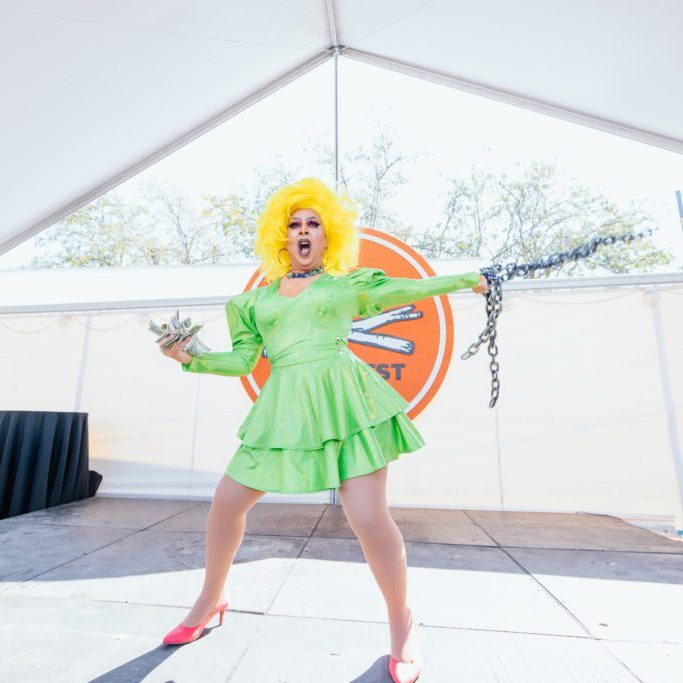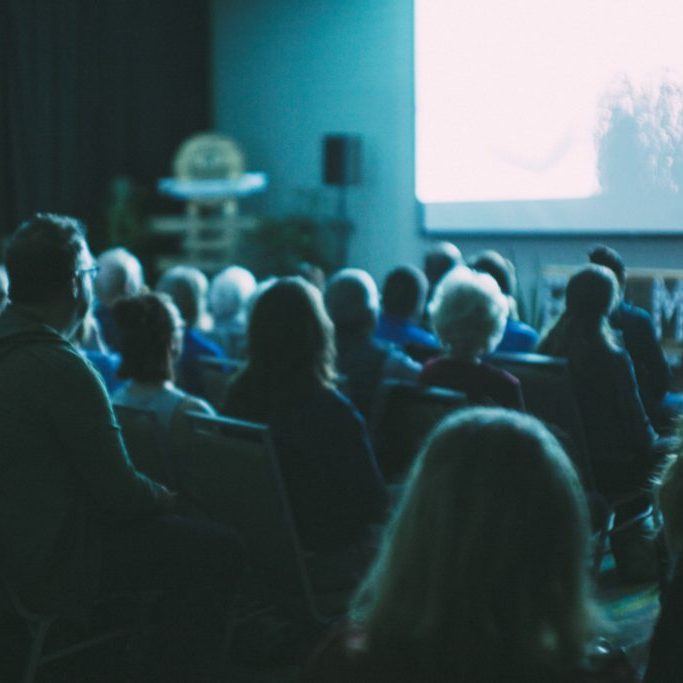 Thurs 3/23 – Sun 3/26 | All Ages | Festival or Filmfort Pass Required
For four days during Treefort Music Fest, Filmfort showcases diverse cinematic perspectives and boundary pushing work for audiences of all ages. At Filmfort 2023, you can expect to see a number of shorts and feature-length films, including: Dusty & Stones, a documentary following an African country music duo on their first trip to the U.S.; Song of the Cicada, an intimate documentary chronicling the life of an eccentric mortician in Texas; and Wake Up Leonard, a feel good movie about feeling bad. Filmfort 2023 will also have multiple blocks of 5-6 short films screening each day.
Thurs 3/23 – Sun 3/26 | All Ages | Festival or Hackfort Pass Required
This year Hackfort's sights are set on the future of the industry and those paving the way. Hackfort will welcome Dr. Miriam Meckel and Dr. Léa Steinacker, co-founders of ada learning, to give a presentation covering an expert outlook on the future of quantum computing, what it means for industry, how it will accelerate Artificial Intelligence, and why it represents an entire paradigm shift of worldview. Hackfort 2023 will also welcome EYES OUT, a new arthouse game development studio in LA, forged from a fusion of visionary exploration and musical collaboration between veteran game designer Cory Davis (Spec Ops: The Line) and Robin Finck (Nine Inch Nails).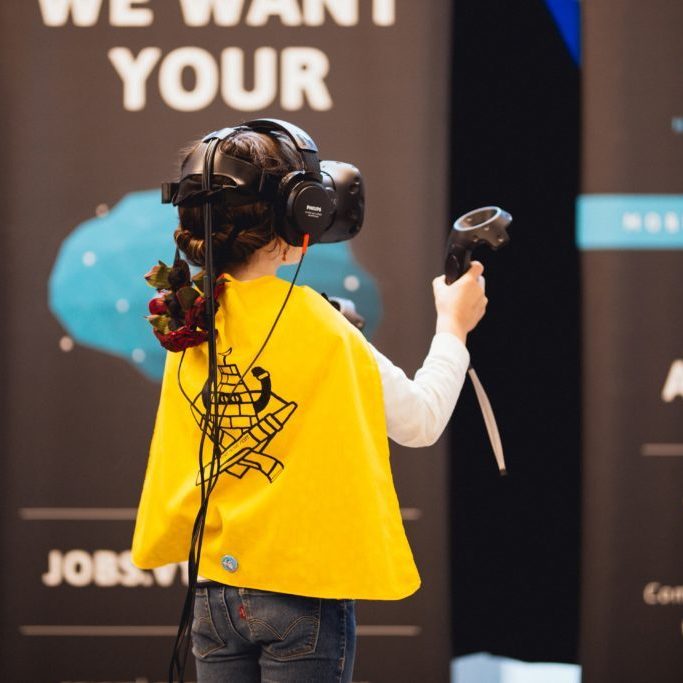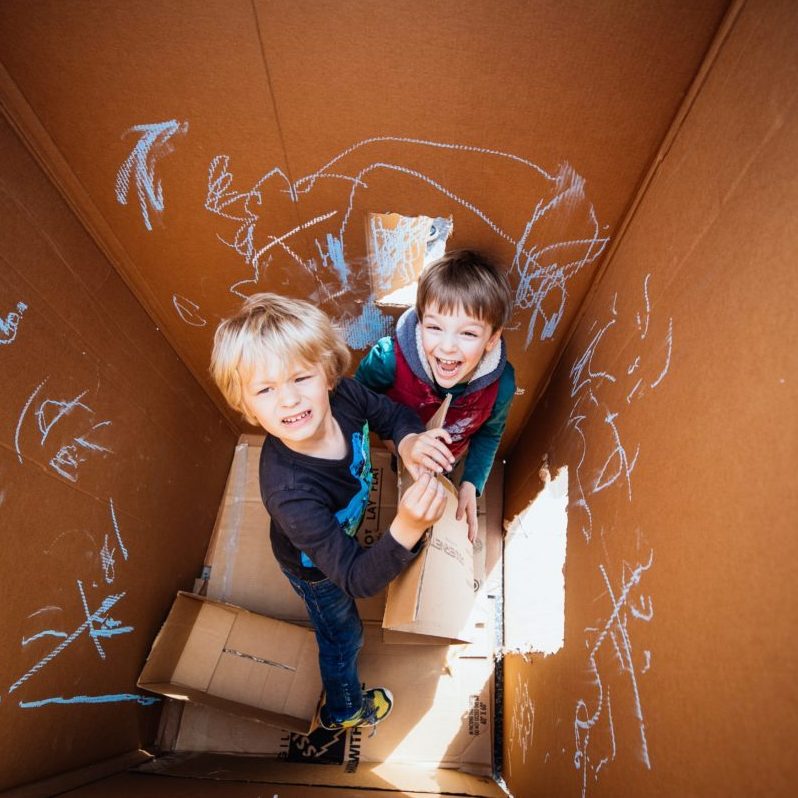 Fri 3/25 – Sun 3/26 | All Ages | Public
Kidfort is for the tiny Treeforters, big kids & kids at heart. You can look forward to exciting performances like Matt Baker Comedy + Stunt Show, Mo Phillips and the Spaghetti Pants Dance Band, and Triple Rainbow, as well as hands-on workshops like the Break Dancin' Class with TRICA Children's Arts and Make Your Own Treefort Accessory Workshop with Fluff Hardware.
Thurs 3/23 – Sun 3/26 | All Ages | Public
Podfort brings together voices from Boise and beyond for live podcast recordings. This year Podfort will welcome Sloppy Seconds with Big Dipper and Meatball, Gayish, Dante Elephante Podcast, Rounds of Sound, and so many more!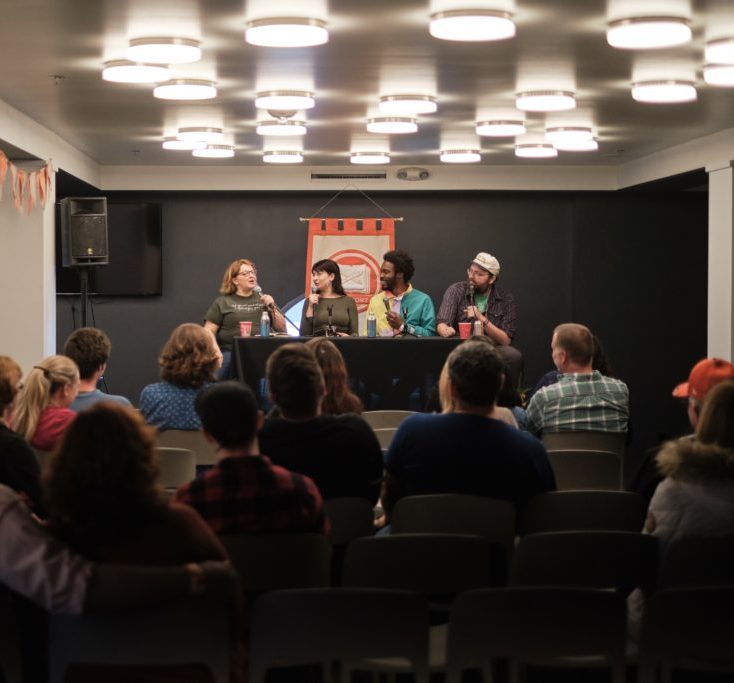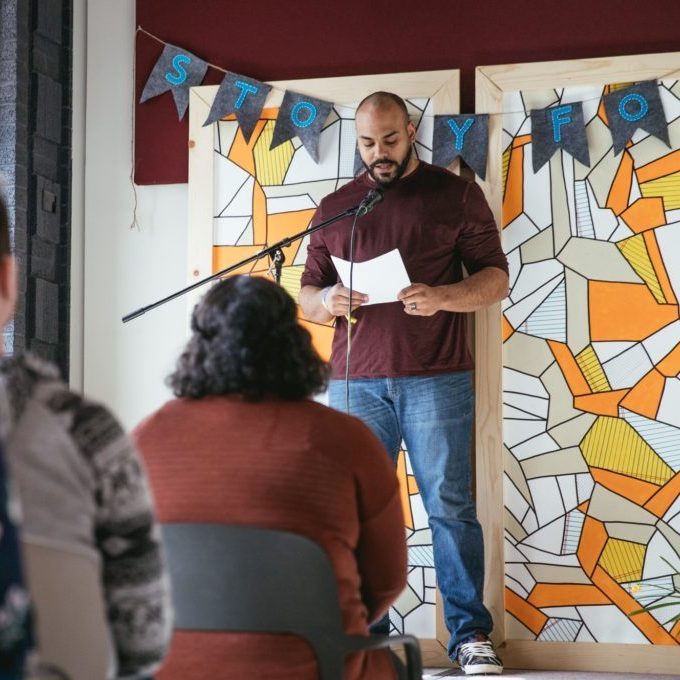 Thurs 3/23 – Sun 3/26 | All Ages | Public
For Treefort 11, Storyfort is bringing in some of the most influential young and emerging writers in the country. Hear readings & discussions from The Forever Girls, Nada Alic, Sean Thor Conroe, Jon Lindsey, Allie Rowbottom, Grant Faulkner, Shy Watson, and Bud Smith. Stay tuned for TBA panel discussions and more readings!
Wed 3/22 – Sun 3/26 | All Ages & Abilities | Festival or Yogafort Pass Required
This year is extra special because it's the 10th year of Yogafort! Yogafort 2023 will have 20+ experiences – including Nia, meditation, dance, yoga, breath work, sound baths, sensual embodiment yoga and much more. Dozens of yoga practitioners, guides and musicians will lead Yogafort experiences, including headliners Sheela Bringi, Clinton Patterson, East Forest, Marisa Radha Weppner, and Brent Kuecker.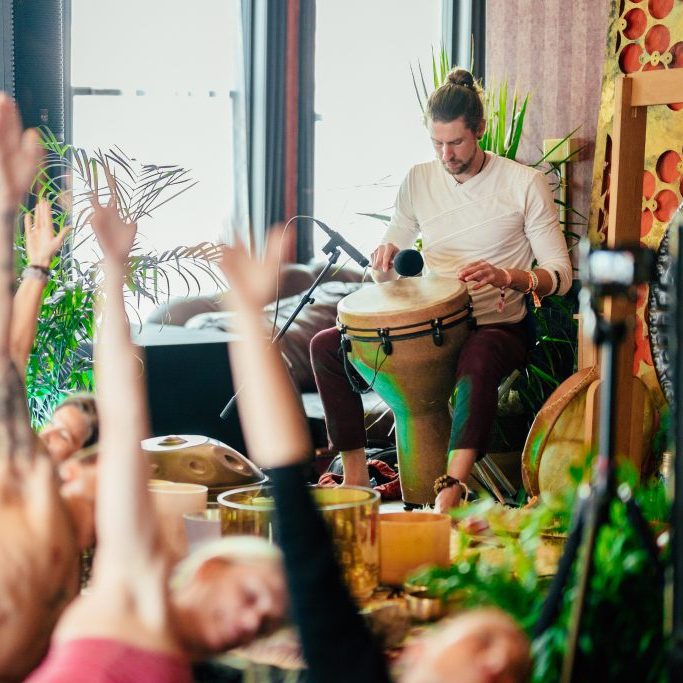 Stay tuned for info on Foodfort, Music Talks, Skatefort & more!