Bring mindfulness to the music and rejuvenate your festival at Yogafort 2023 during Treefort Music Fest.
Yogafort 2023 at Treefort Music Fest will have classes and pop-up experiences all five days of the festival (March 22-26, 2023), with full-day programming on Saturday of the fest.
Access to all Yogafort events is included with a five-day Festival Pass, Single Day Pass or a Yogafort Badge. Yogafort Badges are $69 and allow priority access to all events (only 100 badges are available and can be combined with festival passes), so get yours now!
Yogafort is excited to offer movement and music experiences with yoga practitioners, guides and musicians Sheela Bringi, Clinton Patterson, East Forest, Marisa Radha Weppner, and Brent Kuecker.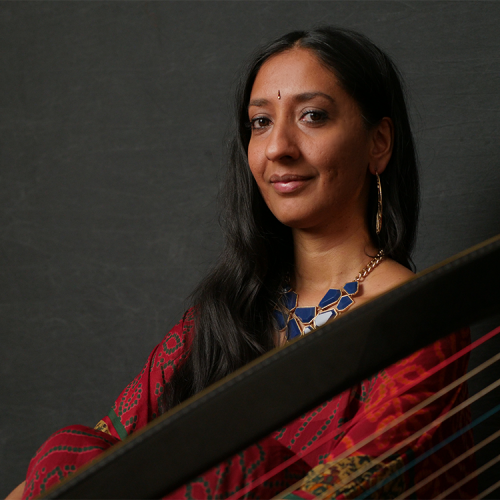 SHEELA BRINGI
Indian American musician Sheela Bringi has been exploring the connections between her ancestral and actual homelands her entire life. The singer and instrumentalist plays the harp, harmonium and bansuri (Indian classical bamboo flute). As a young woman, Bringi was influenced by M.I.A. and Dead Can Dance, studied with Cecil Taylor and Meredith Monk, while at the same time deepened her studies with Indian classical masters like Pandit G.S. Sachdev and Ustaad Aashish Khan. She has released two albums as a solo artist ("Shakti Sutra" and "Incantations"), and her work to bridge the musical worlds of India and America has been profiled by NBC News, NPR, Public Radio International, Yoga Journal, and others. Bringi currently studies Hindustani voice with Sri Subhashish Mukhopadyay (a topmost exponent of the Kotali Gharana). She is based in Boulder, CO where she teaches Indian Devotional & Raga Singing at Naropa University, and around the world.
CLINTON PATTERSON
Clinton Patterson is a songwriter and multi-instrumentalist whose music has strong roots in blues, soul, and hip hop, but stretches out to include vibes and rhythms from music traditions from around the world. Hailing from SW Atlanta (SWATS) Clinton has been based in Los Angeles since 2005 and has been a featured soloist on projects for ESPN, Rockstar Entertainment, Disney, and The RZA. This year's Yogafort 2023 Treefort Music Fest performance will be a special collaboration with mantra musician Sheela Bringi.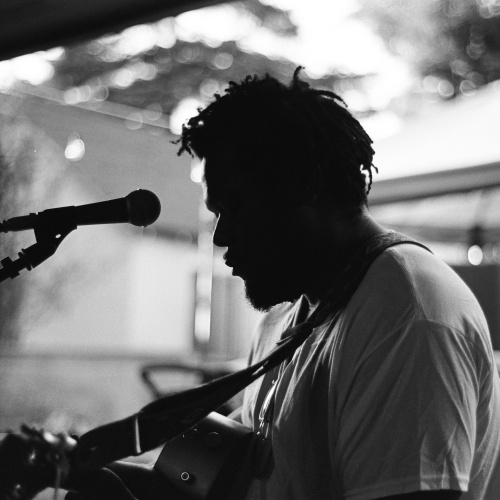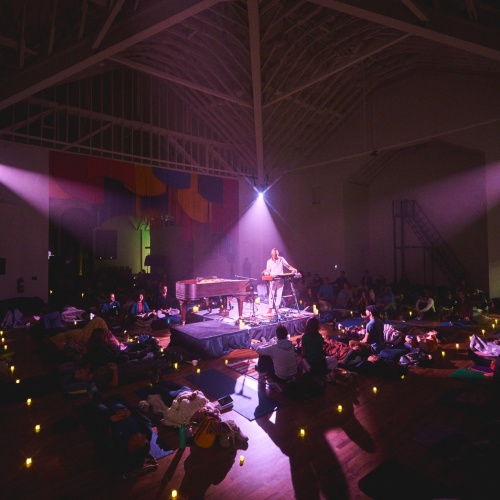 EAST FOREST
East Forest is a multidisciplinary artist, producer, and ceremony guide. His work explores living authentically within a modern context through an introspective methodology that weaves together elements of electro-acoustic live music, nature, technology, brain science, and guided meditation. His "ceremony-concerts" utilize a skilled instrumental repertoire to create space for an emotive inner journey. His ever-evolving career includes over 25 albums, including 2019's album-length collaboration with spiritual pioneer Ram Dass, the five-hour-long psilocybin soundtrack "Music For Mushrooms: A Soundtrack For the Psychedelic Practitioner", and collaborations with artists Jon Hopkins, Typhoon, Laraaji, Dead Prez, Nick Mulvey, Peter Broderick, DJ ANNA and more. As a trailblazer in the global wellness movement, he offers guided meditations, retreats, a weekly podcast (Ten Laws w/ East Forest), and talks that guide students through a brain-body approach aimed towards non-religious and grounded spirituality; he is a faculty member at the Esalen Institute and has worked with Google and Johns Hopkins neuroaesthetics project, UCSF, Wavepaths, Consciousness Hacking, TED, Field Trip Health, is the co-founder of JourneySpace.com, and more.
MARISA RADHA WEPPNER
Radha is driven by a desire to understand what it means to be human, what is the nature of reality and what is God. Her classes aim to create a state of union within oneself for a felt sense of the ineffable. She will help you turn knowledge to wisdom by cultivating a connection to Self and a tangible sense of the deepest Truths of existence.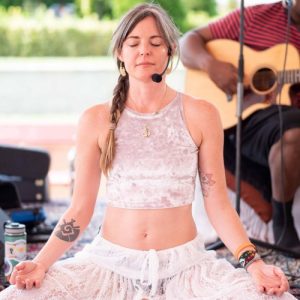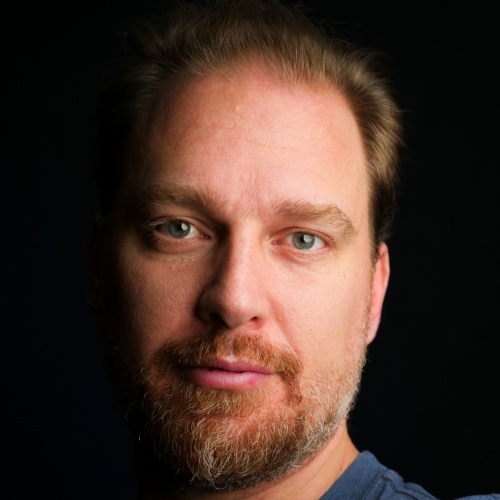 BRENT KUECKER
For nearly two decades, Brent Kuecker has helped people to feel at home in their bodies through teaching the practices of yoga. He is not only a yoga and meditation teacher, but also a professional musician, videographer, and photographer. He teaches with a humanistic vision and compassionately shares what he has learned through his life and teaching work. Brent is indeed a polymath in the field of yoga, with expertise in anatomy, physiology, biomechanics, meditation, metaphysics, cosmology, tantra, mantra, kirtan, and sutras. Brent lives in Boulder, CO with his beloved partner, Sheela Bringi. Together they have toured the world playing music and have developed a method of yoga practice called the Sound Soma Method – a deeply nourishing yoga of sound and movement class. This practice seamlessly weaves together yoga āsana, functional & therapeutic movement, sonic meditation, and guided Indian singing and chanting.