Artist Perks
ARTIST PERKS
Keep checking back for more goodies!
Music Talks
"Our goal is to bring the industry's brightest minds together to discuss the future of music and help artists build thriving careers. Whether you are a new artist, an established artist, hobbyist, music fan, or industry insider, all are welcome to participate in the music talks."
The B-Side: Treating Your Music (or Art) Like a Business
If you are making money (or hope to make money!) from your music, you are essentially an entrepreneur operating a business. How can emerging artists build sustainable businesses? Start by organizing your business as an entity and securing your intellectual property rights. Industry experts and veterans will discuss the benefits of forming a legal entity for your music business; protecting your intellectual property with copyrights and trademarks; and using written agreements with agents, venues, and collaborators. Simply, a little due diligence now can help make for smooth transactions and protect you when things go wrong. And your professionalism can open the doors to more opportunities for your music to be heard.
What…. Is Sync?
If you've ever asked yourself this question, this panel is for YOU.
Join a talented lineup of industry professionals and surprise guest musicians in a discussion on the who, what, when, where, why and how's of music supervision, music placement, and how to make your music syncable. This panel discussion will include a substantial audience Q&A portion, so bring your burning questions and pick the brains of the best in the biz.
Music Supervision: Cutting Through The Noise
This interactive event is designed to not only get you in the room with our panel of music supervisors, but will also provide you with the opportunity to have direct access to them. Whether you're an artist, an aspiring composer/music producer, or someone looking for career opportunities in music, our crew of seasoned experts will give you the rundown on what it takes to move the needle in the world of music for Film, TV, Advertising, Trailers, and Video Games.
We'll start with a brief introduction to each panelist, covering their unique roles, backgrounds and experience, followed by a small group breakout session designed to provide attendees with the chance to sit down with key decision makers to get real-time feedback on their music, pitch ideas, ask industry specific questions, or network and build relationships.
Space will be limited, so get there early!
MusiCares presents: Sustainable Music Careers Start with Protecting the musician
Sustainable careers mean taking care of your greatest asset – yourself! MusiCares is bringing holistic hearing wellness to the music industry by offering teleaudiology appointments through Tuned. Together, MusiCares and Tuned will discuss how this model is taking on the antiquated view of the audiologist by promoting true hearing wellness through hyper-specialized education and care. MusiCares also provides a large number of musicians resources that you may not be taking advantage of, an overview of the ways MusiCares can support you will also be discussed.
In addition to the panel with MusiCares x Tuned, MusiCares will be offering complimentary custom earplugs to eligible music professionals. Services include ear impressions and custom earplugs. Professionals with at least five years of paid experience in the industry are eligible to receive the service.
Make It Your Own: Monetizing Music in 2023
Earning $0.003 to $0.005 per stream on Spotify is, well, wack. But it doesn't have to be this way. Sure, it's nearly impossible for most artists to earn livable incomes on popular music streaming services alone. Sure, maybe you don't have the resources to go on an 8 week tour or invest in your own full line of merch. As with many choices we face in life, however, you can bet there will always be alternatives better suited for your needs.
Let's explore the possibilities. We'll cover alternative streaming models and the exciting ecosystems of Web3 and NFTs.
Music PR: How to work with press as an emerging or independent artist
We all want our music to speak for itself, but people have to hear about it first. And while social media has offered new ways to speak directly to fans, local media markets across the country have evolved from one or two main sources of listings and music news to an assortment of newsletters, websites and other outlets that differ in every town. Plus, with media consolidation and the closure of traditional go-to outlets an ever shifting landscape can be daunting to navigate. So how do independent bands and musicians make sure they are reaching the right ears at home and on the road?
This panel of experienced PR professionals, journalists, and artist management representatives take a look at what has worked and what hasn't and how to be prepared for what may be next.
---
Hackfort "Magic of the Bands" MTG Booster Draft – March 26 – $500 Tournament Prize Pool
As a special thank you, Hackfort and Gem State Gaming Convention invite one member of your band to compete in a Magic of the Bands Tournament FOR FREE. Pick your best drafter, and watch them battle the other bands for a chance to win cash! $500 Dollars to be divided to the winners.
Magic of the Bands is limited to 32 players, so be sure to claim your spot ASAP!
---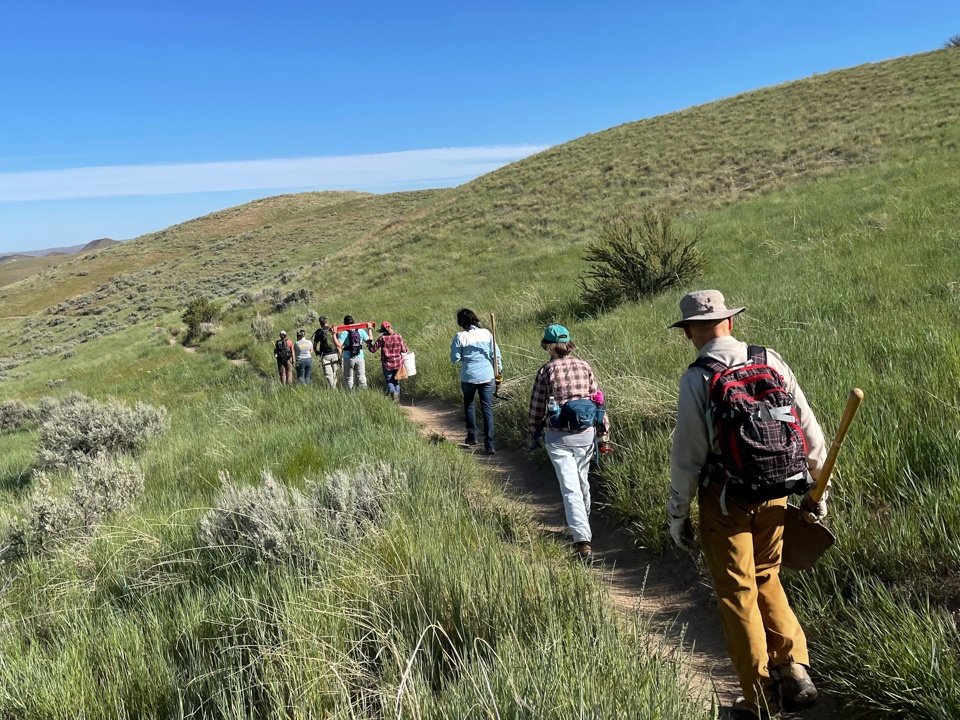 2023 Hulls Gulch Spring Trail Repair
Need a break from Treefortin', want to explore the outdoors while you're in town, or want to give back to local trails? Help clean up Hulls Gulch Interpretive Trail with the Idaho Trails Association and Ridge to Rivers on Saturday morning of the fest.
---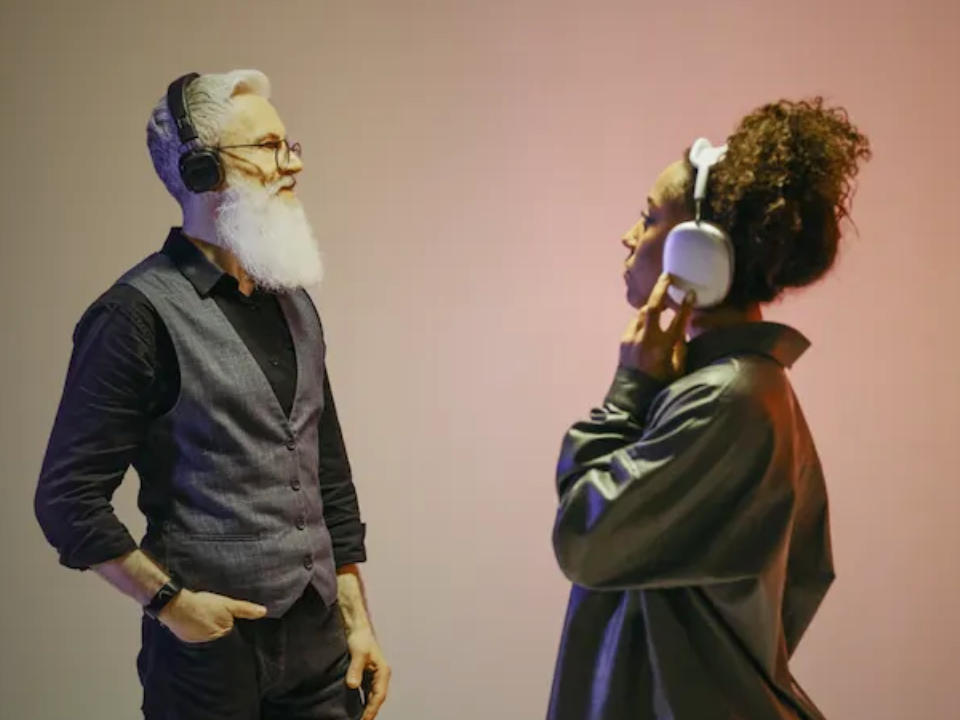 Free High Quality Ear Protection
Thanks to our friends at MusiCares and Tuned, find out how you can get free high quality ear protection!
---
Send your music to the Record Exchange before Treefort, then pick up any unsold items on your way out of town!
The Record Exchange, Boise's largest independent record store, is looking for Treefort artists to send their music prior to the festival so they can have it on the shelves leading up to and during the fest.
Complimentary Chiropractic Services
Dr. Rob Sanders is offering complimentary chiropractic care at his downtown office for all Treefort artists. Please call or text his office at 208-598-5067 to schedule your appointment!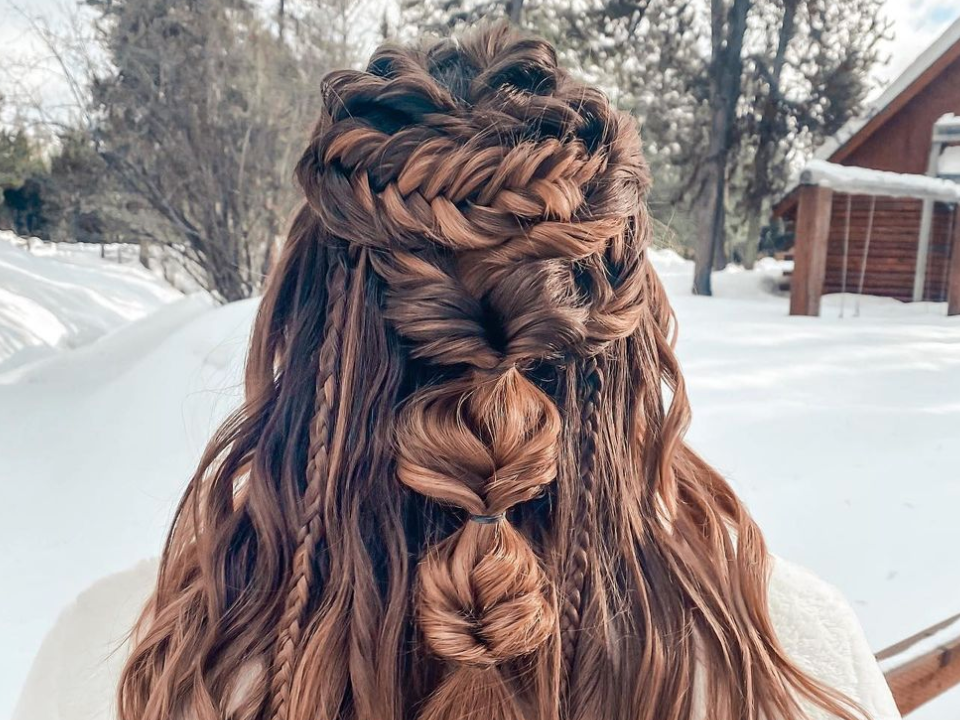 Pop-up Braid Bar
Modizzy Hair will be setting up a pop up braid bar in the Artist Lounge on Thursday and Friday afternoon, offering braid styles for whoever is interested! Simple or complex – they can do it all! They love Treefort and have had a blast doing this the past few years and are excited to do it again!
---
Complimentary Barbering Services
Tenth Street Barber shop, located at 105 N 10th street in downtown Boise, is offering complimentary barbering services. Call 208-389-1000 to set up an appointment. First come first serve as space is limited!
---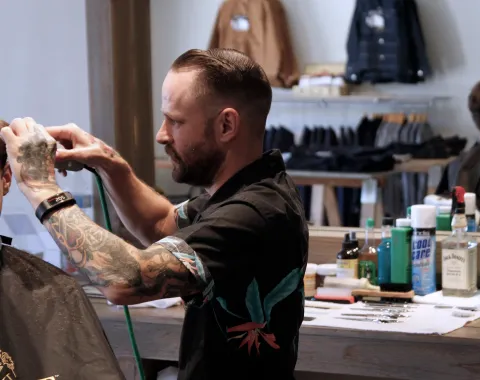 Complimentary Barbering Services
Chris and Ryan at Peace Valley Dry Goods are offering complimentary barbering services during the festival on a first come first serve basis. The shop is located at 418 S. 6th St. Call the shop at (208) 985-5015 or call/text Chris directly at (208) 830-2927 to schedule. Walk-ins also welcome. https://peacevalleydrygoods.com/
---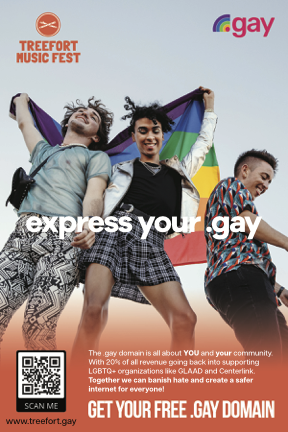 express your .gay
The .gay domain is all about YOU and your community.
With 20% of all revenue going back into supporting
LGBTQ+ organizations like GLAAD and Centerlink.
Together we can banish hate and create a safer
internet for everyone!
---