The countdown to Treefort 11 is officially ON.
With less than 6 months until the next Treefort Music Fest (March 22-26, 2023), we are hard at work creating another amazing five-day festival for our community. You can expect great tunes, hundreds of artists to discover, fort events in full-force, and the Treefort Main Stage magic that we've come to know and love. But you can also expect some changes as we enter a new era of Treefort.
First and foremost, the Treefort Main Stage will now be in Julia Davis Park!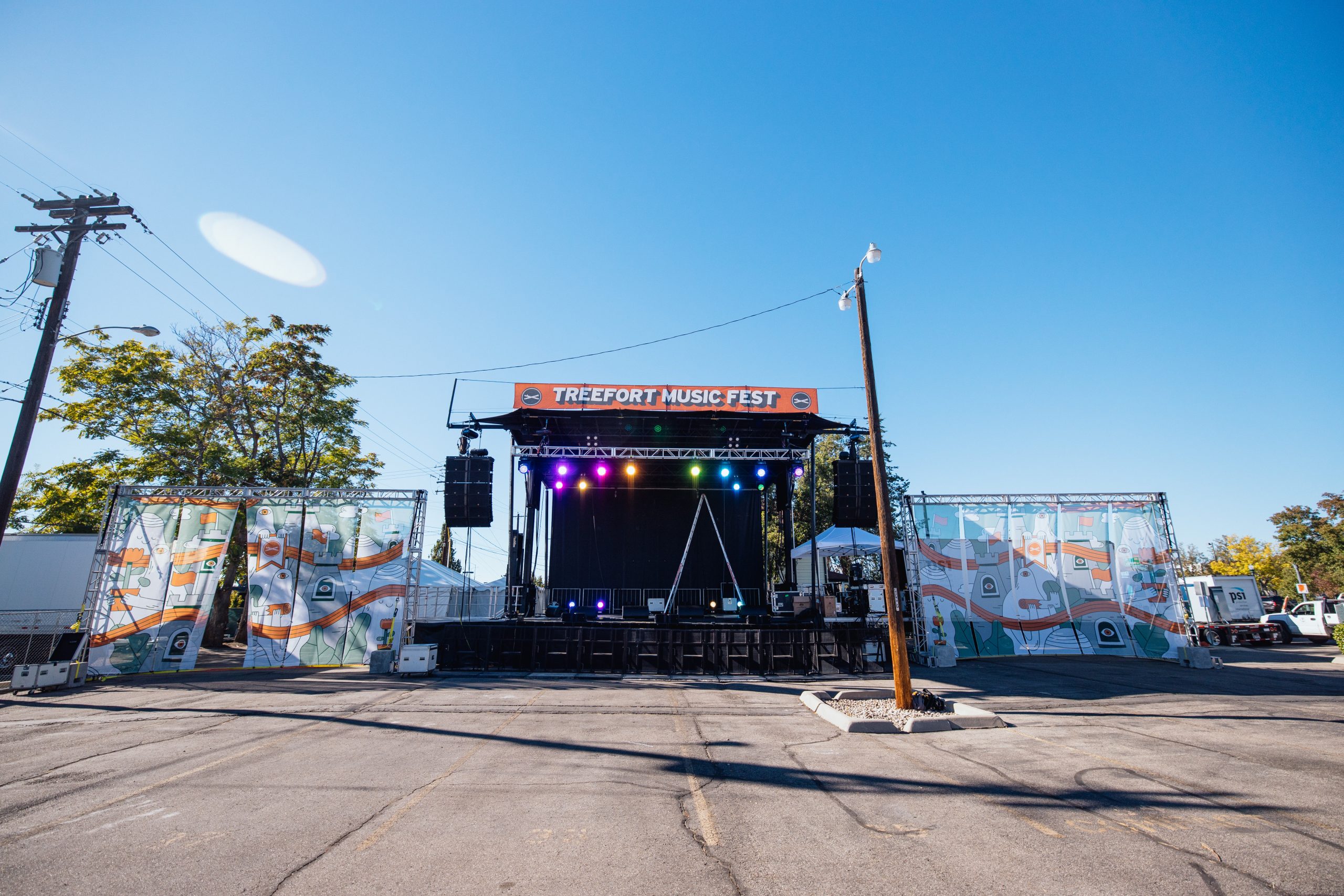 For a decade, Treefort transformed a parking lot on Grove and 12th Street in the Treefort Main Stage, with shows and events spilling out into the streets and nearby buildings and parking lots. Entering 2023, the west end of downtown Boise where the core of Treefort typically takes place is undergoing rapid development: The Main Stage parking lot is becoming an apartment complex and the parking lot of The Owyhee, which has previously hosted Alefort and Foodfort, is transforming into a new boutique hotel.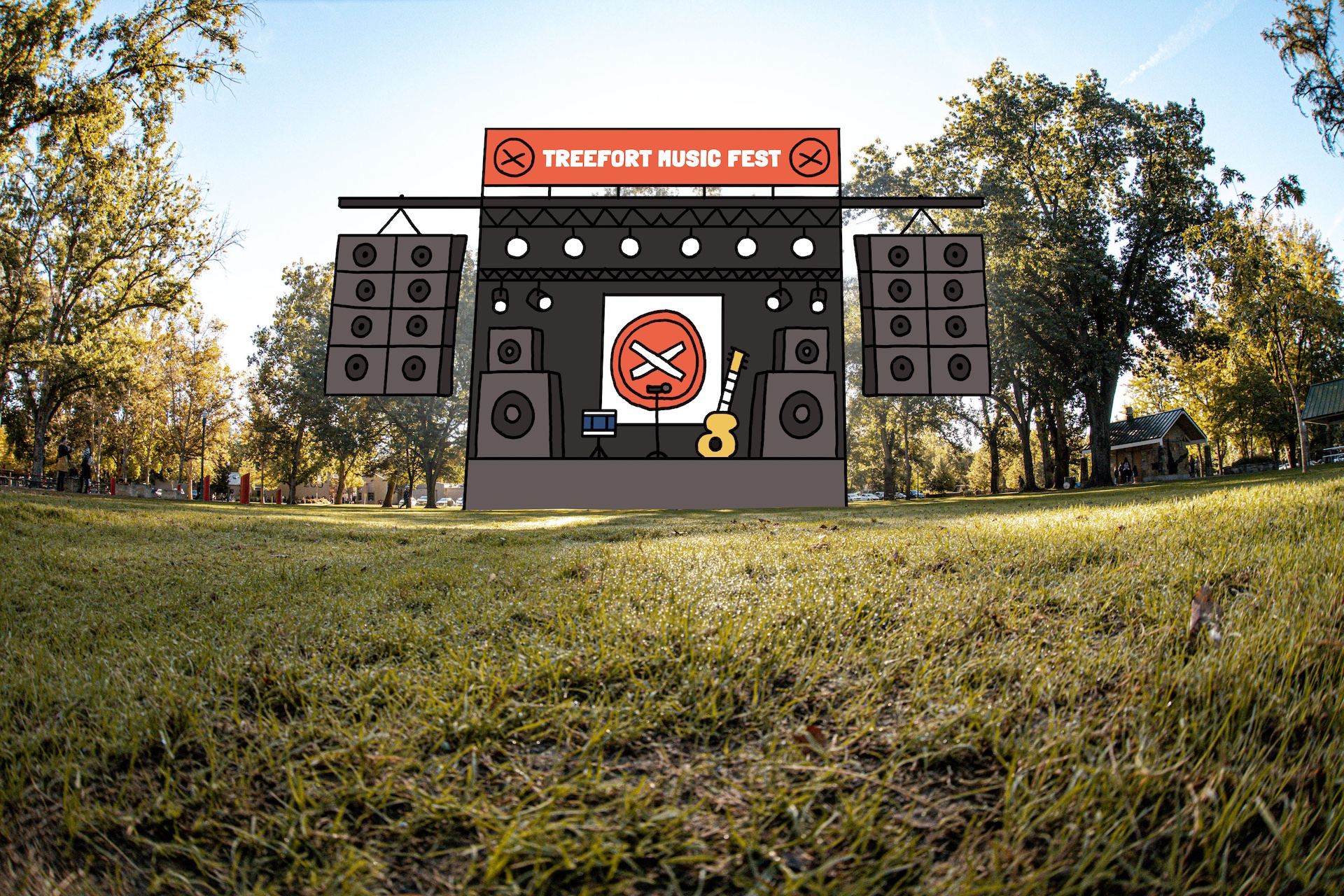 After Treefort 10 in March 2022, we set out to find a new long-term home for the Treefort Main Stage, which in many ways is the core of the festival. We looked at other parking lots. We talked about closing down streets. We mused about setting up on the Capitol steps. And then we found it – the perfect place: Julia Davis Park.
Situated along the beautiful Boise River, just off Capitol Boulevard, Julia Davis Park is the oldest park in Boise and is closely connected to the city's beginning. It's also adjacent to some of Boise's most important cultural attractions, including Zoo Boise, the Boise Art Museum, the Idaho Black History Museum, the Idaho History Museum, Boise Public LIBRARY! and the Gene Harris Bandshell – an iconic performance venue built in 1928 and dedicated to American jazz soul pianist Gene Harris in 2001.
What does this mean for the festival as a whole?
Just as we do every year, Treefort will continue to use dozens of existing and pop-up venues throughout downtown Boise. After all, it wouldn't really feel like Treefort without sweaty shows at Neurolux, patio hangs at Mulligans, and basement drinks & crowd surfing at El Korah and NEW THIS YEAR creating memories at Treefort Music Hall, just up Capitol Blvd. However, moving the Main Stage to Julia Davis Park means we will also relocate many of the forts and free programming that happens around Main Stage, all of which will be centralized within adjacent areas of the park.
Treefort is thrilled to have a beautiful new home in Julia Davis Park and have the opportunity to work with some amazing new partners, including the Davis Family, Zoo Boise, Boise Parks & Recreation and the cultural sites near the park. We are currently exploring ways to partner and activate these spaces during the festival, like having pop up events within the zoo and engaging with the incredible art hosted at BAM.
We feel lucky to celebrate one of the City of Trees favorite events, surrounded by trees and immersed in local culture. Stay tuned for more details about how the new Main Stage location will come together and the first wave of artists performing at Treefort 11.